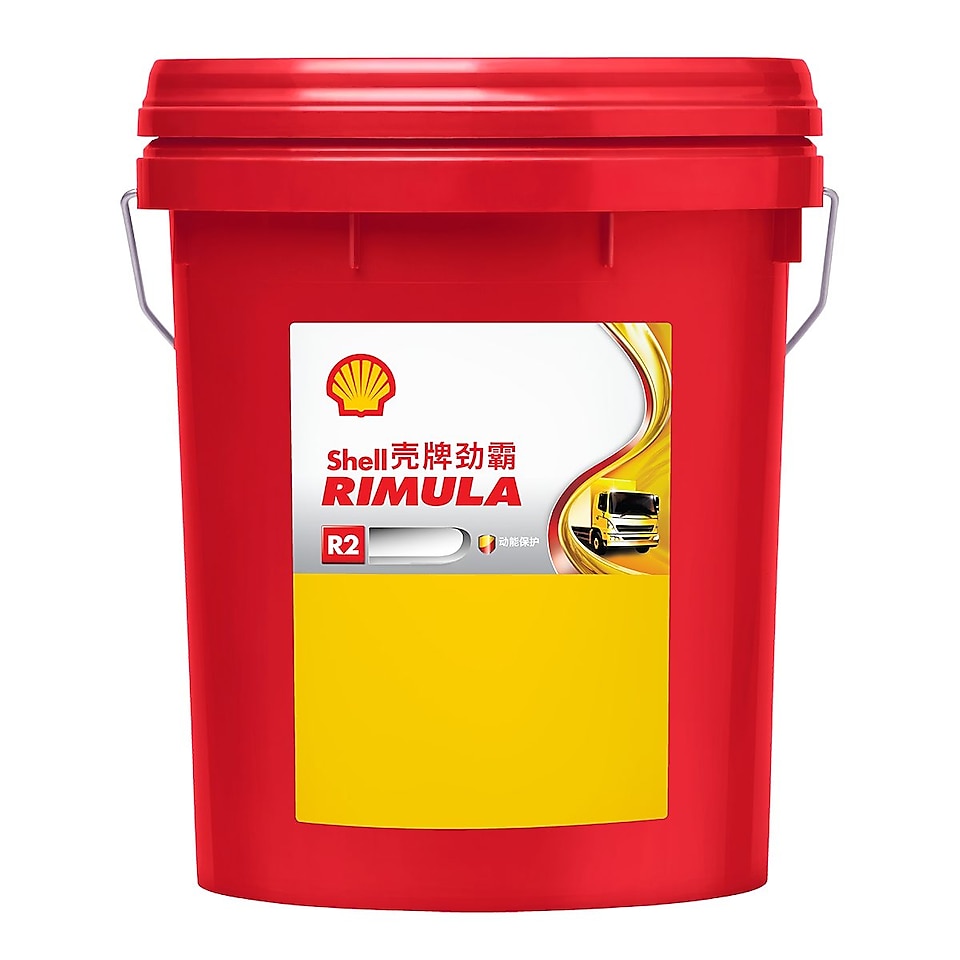 Tough, long-lasting action
No matter how hot, cold, steep, dusty, muddy or extended your operations, you need to know that your oil will protect your engine under all conditions.
The Energised Protection of Shell Rimula heavy-duty diesel engine oils works relentlessly in three critical areas:
1. Acid control – well-proven performance additives help to protect against corrosion from acids formed as fuel burns.
2. Deposit control – helps keeps engine clean for consistent performance and long life.
3. Wear control – keeps moving metal engine surfaces apart for long engine life.
Shell Rimula R2
Shell Rimula R2 Energised Protection oils use proven combinations of additives that react to the needs of your engine. They feature an enhanced acid-control system for added protection and long life. Each dedicated additive releases its protective energy when needed, to help ensure reliable and consistent protection against deposits and wear, and tough, long-lasting action.
Protective power
More than just reliable lubrication, Shell Rimula R2 provides tough, long lasting action for most heavy-duty, non-turbocharger applications.
Extra acid control
To deliver tough, long-lasting action, Shell Rimula R2 is formulated with up to 33% more acid and corrosion control components compared to basic quality API CF oils.
How to use R2 oils safely
Shell Rimula R2 oils are unlikely to present any significant health or safety hazards as long as you use them properly in the recommended application. You should avoid contact with skin and wear impervious gloves with used oil. If the oil does come into contact with your skin, wash immediately with soap and water. To dispose of used oil, please take it to an authorised collection point. Do not pour it into the earth, drains or water.
Shell Rimula R2 engine oils are suitable for use in:
• Many medium and heavy-duty trucking operations where non-turbocharged engines are used – especially where medium or higher fuel sulphur levels are found.
• Stop-start operations such as city bus applications using non-turbocharged engines.
• The enhanced acid control system in Shell Rimula R2 makes this oil particularly suitable for off-highway applications such as agricultural tractors and light to medium sized construction equipment where poorer quality fuels may be encountered.