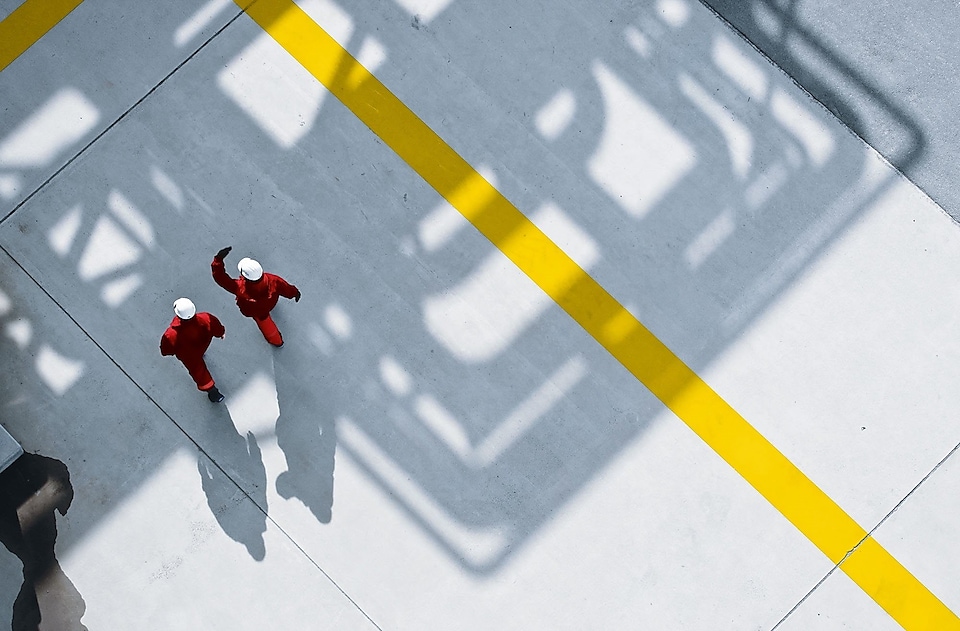 What We Mean by Optimization
Our expertise. Your value.
By Sal Torrisi on Oct 10, 2019
The word optimization can have a variety of nuances in the energy industry -- from advanced chemistry and engineering processes to operational protocols and the streamlining of refinery systems. For Shell Catalysts & Technologies, the term is uniquely important to modern technology and has many critical meanings for our company, our customers, and our industry as a whole.
Shell affiliates own and operate complex refineries across the world, many of which are integrated with petrochemical plants. At Shell Catalysts & Technologies, our highly trained, accomplished engineers and industry experts offer extensive hands-on experience and cutting-edge knowledge in how to optimize crude oil molecules into the products that provide our customers with progressive solutions that push the forefront of innovation in energy transformation. Optimization is a core business value in the science and technologies that drive our overall mission.
Optimization in Action
Shell Catalysts & Technologies works continuously with its customers, including Shell's global refineries and gas processing plants to improve catalyst and process technologies that benefit our customers' targeted cycles in their respective units. This allows us to efficiently deploy, validate, improve, and optimize these technologies, making them more available to the wider market in a shorter product cycle than would otherwise be possible. These new products also afford a higher assurance for success, often based on the proven operating experiences of Shell units.
Learn more about our Natural Gas Technologies
There are a number of examples in which we've been able to leverage our expertise to optimize our customers' operations to create more value. In South Korea, we partnered with Hyundai Oilbank to revamp the existing HVU and hydrocracker to achieve increased throughput, decrease conversion, target a better viscosity index, and increase the cycle length by a year.
Additionally, Shell Catalysts & Technologies collaborated with Grupa LOTOS, a Polish refiner, to commission a new generation of DAO hydrocracking technology. This optimization allowed the refinery to raise capacity significantly and increase profitability per barrel and enabled them to focus on the creation of higher-margin diesel fuels.
A Long-Term Energy Transition Vision
Shell Catalysts & Technologies not only provides solutions and improvements that address the short-term needs and objectives of the energy market; we also prioritize a long-term perspective that empowers our customers to adapt to the energy transition demands of a future that will profoundly impact their businesses and operations. Most of our customers are top-performing refineries that recognize the value technology improvements and optimized applications offer in maintaining their ability to compete.
Working closely with our customers, Shell Catalysts & Technologies has helped lead some inspiring future-focused developments in our industry. For example, we have worked with several global refiners that have historically been focused on maximizing diesel production to shift the hydrocracker yield to maximize yields in the quest to meet increased petrochemical feedstock (aromatics and olefins) demand. We've even helped these refiners to adapt some of their higher pressure ULSD units to mild hydrocracking services to shift the diesel production into more valuable petrochemical components. Lastly, we have helped refiners in emerging markets shift gasoline and diesel molecules into the kero product space to meet the ever-increasing demand for jet fuels as global travel continues to rapidly grow in both established and emerging markets.
By working together with customers to co-develop high-performance solutions and services, Shell Catalysts & Technologies offers a collaborative approach to optimizing technologies that will drive energy transformation. In the end, a mutual appreciation for long-term thinking empowers us, and the companies we work with, to be better stewards of the future of energy.