Ethylene Oxide/Ethylene Glycol (EO/EG) Process Technology
EO/EG manufacturing processes have been optimised to take advantage of the latest catalyst performance enhancements. These developments help to increase yields, reduce the energy consumption and other running costs and reduce the capital expenditure of new plants as well as enabling plant de-bottlenecks and revamps.
Shell Catalysts & Technologies is the market's leading EO/EG process licensor and EO catalyst producer, and a pioneer in the industry. For more than 50 years, we have led the industry in improving the performance and lifespan of EO catalysts. Over 50% of the world's current EO production is manufactured using a Shell EO catalyst.
Using Shell EO/EG technology, refiners and petrochemical producers can:
Optimise technology configuration to meet local market conditions
Achieve a fast and smooth start-up

Minimise the production of heavy-glycol by-products if desired

Two versions of the Shell Catalysts & Technologies EO/EG process are licensed:
the Shell MASTER process, which is based on catalyst conversion of ethylene to EO and thermal conversion of EO to EG; and
the Shell OMEGA process, which is based on catalyst conversion of both ethylene to EO and EO to EG.

Both the Shell MASTER process and the Shell OMEGA process are based on and optimised around the use of state-of-the-art Shell EO catalysts with high selectivity and high stability that has enabled many operators to achieve at least three years of operation between catalyst changes at an average catalyst selectivity of about 90%.
As every plant is tailor-made and tuned to customer wishes and local conditions and constraints, capital investment costs will vary from plant to plant. After plant start-up, Shell Catalysts & Technologies will continue to provide operational support. Process design studies relating to plant modifications or de-bottlenecking can also be accommodated.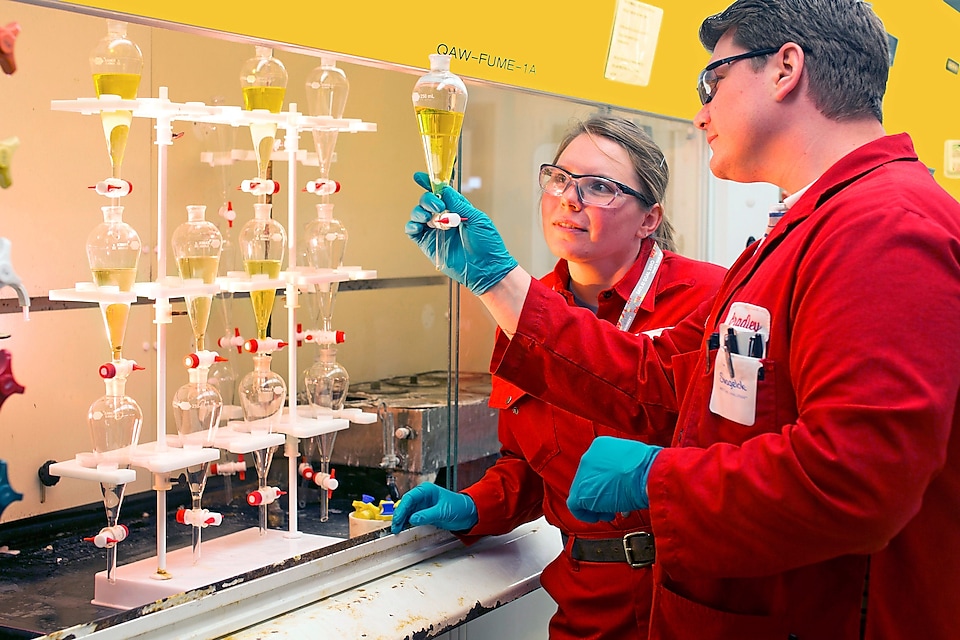 Pushing the Limits of Selectivity
In the early days of EO production, the typical start-of-cycle selectivity for the conversion of ethylene to EO by EO catalysts ranged from 68 to 70%. Shell innovations in 1971 increased catalyst selectivity to 80% which was interpreted to be its theoretical limits by industry experts. Shell continues to prove them wrong. In 1986, Shell made a discovery in EO catalyst technology that significantly changed the industry. As a result, it was able to offer new catalysts to the market: High Selectivity (HS) catalysts. This discovery increased initial selectivity values by more than six percentage points to enable many operators to achieve start-of-cycle selectivity values of 86% or greater. The impact of this selectivity increase was huge, as it could save customers millions of dollars in ethylene feedstock costs.
EO/EG catalysts, production facility technology, C4/C5, hydrogenation units allow operators to further improve petrochemical plant efficiency and productivity.
Contact Shell Catalysts & Technologies to meet the challenges petrochemical plants face with confidence.