Paqell Thiopaq O&G
Where daily sulfur removal and production rates are low <150te/d, amine treatment may not be the most cost-effective solution. Shell partners to provide Paqell's Thiopaq O&G process, an innovative biological gas desulphurisation process that integrates gas purification to help operators achieve sulphur recovery in excess of 99.9+% of the hydrogen sulphide (H2S).
Meeting Demand Amid Higher Desulphurisation Standards
Shell partners to provide Paqell's Thiopaq O&G process, an industry-leading bio-desulphurisation technology. Naturally occurring bacteria is used to oxidise H2S into elemental sulphur, which can then be repurposed as fertiliser or for other refinery functions. Shell's mix of technology and procedures can help gas processing facilities, refineries and other heavy industries meet compliance standards, maintain sustainable business practices, and improve profit margins. 
Higher Desulphurisation Standards than Ever Before
With more stringent sulphur demands on industry, getting the most out of desulphurisation techniques and technologies is critical. The simplicity of the technology is based on a gas stream containing hydrogen sulphide contacting an aqueous mild caustic solution in an absorber. The H2S is captured as sulphite and stays in the solution to be converted into elemental sulphur by bacteria in the bioreactor.
The resulting bio-sulphur can be landfill suitable in many countries, has agricultural applications, and can be repurposed into other common products.
The sulphur produced is hydrophilic in nature which limits plugging or blocking problems. Additionally, there are lower upfront capital requirements and operating expenditures. Operators can use this budget-friendly option without sacrificing product quality.
THIOPAQ O&G as AGRU: The process often replaces a complete train for H2S removal and sulphur recovery while lowering the total equipment requirements.
THIOPAQ O&G as a SRU or Tail Gas unit: When an amine unit is still required, a single THIOPAQ O&G unit often replaces the sulphur recovery unit, the tail gas treating unit, the degasser and, at times, the incinerator.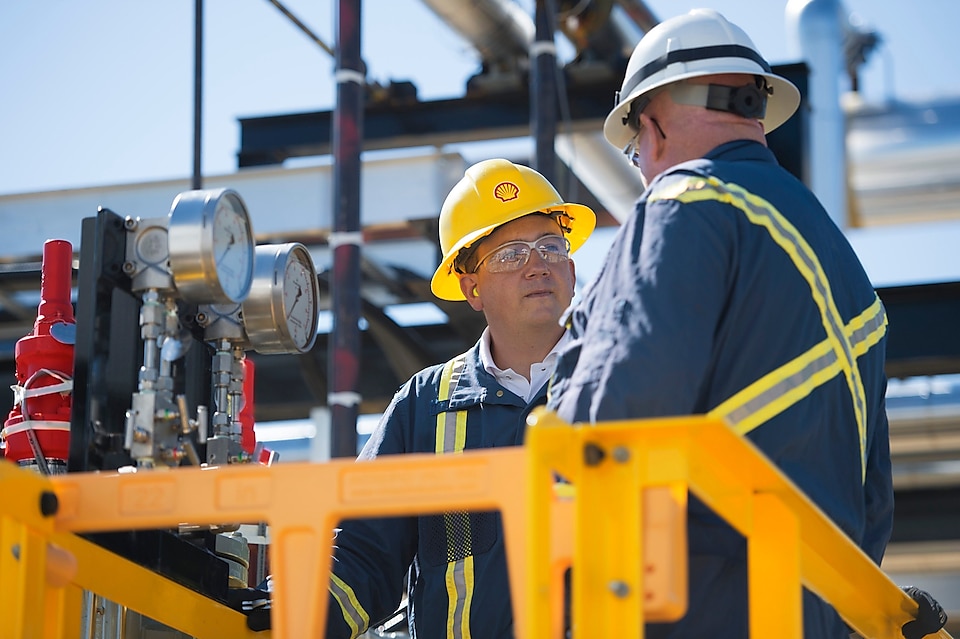 Achieve sustainability desulphurisation with the THIOPAQ O&G process.
The unique aspect of the process is that it utilises naturally occurring bacteria to oxidise H2S to elemental sulphur, which can be used for fertiliser production, amongst other options. The process integrates gas purification with sulphur recovery in one unit. The sour gas is first scrubbed with a mildly alkaline sodium hydroxide (NaOH) solution. This solution absorbs the H2S to form sodium bisulphide, and sweet gas exits the contactor.
Our Sulferox process offers a flexible solution for sour-gas treatment, requiring less equipment and energy to operate than amine-Claus alternatives.
Contact Shell Catalysts & Technologies to meet the challenges petrochemical plants face with confidence.