Selective Catalytic Reduction: DeNOX
Shell Catalysts & Technologies provides reliable technology for Selective Catalytic Reduction (SCR) of nitrogen oxides (NOx) from stationary and mobile combustion sources and chemical processes. Proven around the world, Shell DeNOx System (SDS) catalyst technology is unique in its ability to provide high NOx reduction across a broad range of conditions.
About Shell Catalyst & Technologies Selective Catalytic Reduction (SCR) System
Because of its Lateral Flow Reactor (LFR) based design, low-temperature activity, and extremely low-pressure drop, your operations can achieve the performance you require while consuming less energy – supporting your facility's overall energy reduction program.
At low temperatures, it outperforms other catalyst systems, making it a highly cost-effective retrofit for existing facilities where exhaust temperatures are low.
The Shell Catalysts & Technologies SCR Catalyst System is based on the addition of ammonia (NH3) to the NOx-containing flue gas and passing the mixture over an active catalyst. This converts the nitrogen oxides (NO and NO2) to naturally occurring nitrogen (N2) and water (H2O). Together, our high-activity catalyst and low-pressure drop result in cost-effective NOx reduction. The SCR technology is impressively cost-efficient compared to other NOx control technologies.
Boilers / Turbines
The Shell DeNOx System offers outstanding operational performance, including low ammonia slip, low-pressure drop, tolerance against tube rupture and direct water contact.
Unlike alternative NOx control technologies, the Shell Catalysts & Technologies SCR Catalyst System does not disrupt turbine or heat-recovery equipment operation
Furnace / Heaters
For existing installations, no modifications to either the furnace or the heat recovery section are necessary. For new furnaces, the location of the SCR Catalyst System helps maximise the operational flexibility of the furnace. The SCR Catalyst System offers significant performance advantages over primary NOx reduction measures when low NOx emission levels are required.
Waste incineration / Biomass
High NOx removal capability at low temperatures allows the SCR Catalyst System to be integrated at the end of flue gas treatment systems on waste incineration plants - with minimal or no gas reheat.
Nitric acid plants & chemical processes
The SSCR Catalyst System can be installed in either the high-pressure position upstream of the expander or in the low-pressure position downstream of the expander at very low oxygen concentrations.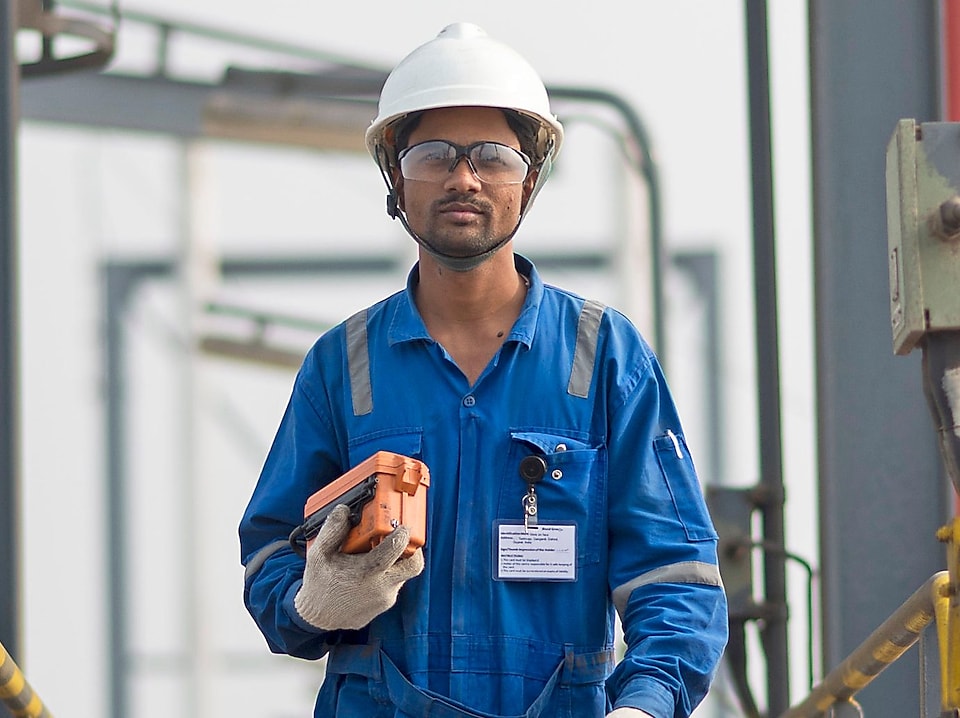 Reduce Costs, Downtime, and Disruption
For certain applications, the SCR Catalyst System can be installed between the economiser/HRSG and the stack, helping to reduce installation costs, plant downtime and disruption.
Backed by the strength of Shell, the SCR Catalyst System not only enables your powerful environmental and cost benefits, but it also comes with the service and support you expect from a respected global leader.
High-performance catalysts to remove trace contaminants from carbon dioxide streams prior to further use in chemical, agricultural and/or food applications.
Shell Catalysts & Technologies provides technology for the catalytic destruction of dioxins and furans from municipal solid and hazardous liquid waste incineration facilities.
Contact Shell Catalysts & Technologies to meet the challenges petrochemical plants face with confidence.